The All-in-One Marketing Suite
We talk with a lot of doctors and medical groups. Through our conversations, a common theme emerged: Too many companies run their marketing through a patchwork of agencies doing different (and often, overlapping) things and, combined, spend too much for strategy and management.
VT Wyatt's Compass solves those problems.
Compass is a proprietary suite of best-in-class marketing SaaS softwares, connected and customized for your practice to:
1) Attract new patients and clients
2) Remarket to and nurture potential patients and clients
3) Retain your existing patients and clients
Compass accomplishes all of the above, without burdening your team with more work.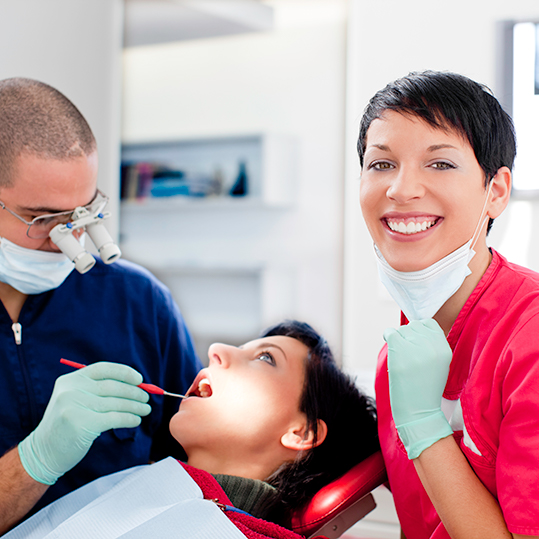 Attract New Patients +
Nurture Potential Patients +
Engage Existing Patients
Your website is the online face of your practice and, along with your PPC landing pages, the hub of your marketing. With Compass, VT Wyatt builds your new or revised website on an SEO structure proven to rank highly in local results, tags visitors to your website for remarketing, and positions you as the expert that potential patients and clients will trust.
The SEO is baked into your site and maintained – no need to pay someone extra.
Compass makes you look good to potential patients and clients.
To grow your practice, you need to attract new patients while retaining existing patients. Though some doctors are content to rely on word of mouth, walk-ins, and the occasional "organic" visitor to their site, high-growth medical offices and medical groups know paid advertising is how strong growth is realized.
At VT Wyatt, we've focused on PPC from the beginning and, through Compass, provide you with a proven strategy and keyword base, which evolves based on your local market.
Our clients enjoy a $10+ return for every $1 they spend on PPC.
Attract + Nurture + Engage
As marketing pros, we've never walked into an overstaffed medical office. On the contrary, most front office staff tend to wear at least two hats, and following up on leads tends to be the third hat of "whoever has the time."
Compass provides a best-in-class, easy-to-use, integrated CRM, designed specifically to help your team follow up on leads and nurture potential and existing patients.
Compass' lead dashboard and automated pipeline ensures nothing slips through the cracks, providing your busy team members with what they need to make that "third hat" transform them into superheroes.
Used correctly, email marketing performs the heavy lifting for any business, automating patient/customer nurturing, providing information, following up, reminding, encouraging, and keeping your business top-of-mind.
We designed Compass to execute the background portion of your marketing automatically, nurturing new leads, keeping in touch with your existing patients, and following up on leads from your website and ad campaigns your team has been unable to contact.
Nurture + Engage + Remind
As your team moves a potential patient through Compass, the system automatically fires off text messages to confirm appointments, remind the patient of an upcoming appointment, invite a patient to call after a missed call or appointment, or entice a difficult-to-contact patient to contact you.
It just happens, without your team lifting an extra finger.
Text, email, and lead movement automation forms the core of Compass, magnifying the effectiveness of your patient communications.
Everything turned up to 100
Designed correctly, marketing is an intricate architecture of consistent, continuous effort – often difficult to accomplish with multiple providers or software that doesn't "play well with others."
Compass is built from best-of-class SaaS software, all of which works well together, creating a system that's more than the sum of its parts.
Lead Pipeline & Dashboard
Practice growth requires effective SEO and PPC to attract new patients, remarketing to capture the ones in danger of getting away, and email marketing and drip campaigns to nurture and keep in touch. Unfortunately, it's tough to get comprehensive marketing at an affordable price – without overburdening your team.
VT Wyatt offers our flagship service – Compass – at a price that's affordable for practices committed to growing. We believe in promoting businesses in general and excellent health and aesthetics specifically.
Let's talk about growing your practice.